Vanadium Pentoxide
• Packaging detail: 250kg, 4 drums on a pallet or 1 mt big bag
• Delivery detail: promptly...
• CAS No.: 1314-62-1
• MF: V2O5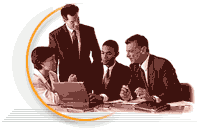 Vanadium Pentoxide V2O5 Flake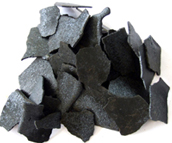 Vanadium Pentoxide V2O5 Flake :
Including Vanadium pentoxide 99% , Vanadium pentoxide 98%
Packaging Detail: 250kg, 4 drums on a pallet or 1 mt big bag
Delivery Detail: Promptly after discuss shipment date
v2O5 flakes
Name

Chemical Composition %

State

v205

si

fe

p

s

as

na2o+k2o

v2o4

≥

≤

V2O5 99%

99.00

0.15

0.20

0.03

0.01

0.01

1.00

Tablets

v2O5 98%

98.00

0.25

0.30

0.05

0.03

0.02

1.50
V2O5 Flake State:
(1) Metallurgy used to v2O5 flake delivery, not more than-diameter 55 mm × 55mm, the thickness of not more than 5 mm.
(2) v2o5 to use chemical decomposition after the delivery of natural powdery or processed in accordance with user requirements.
Packing
(1) Export and flake v2o5: net weight of 200 kg or 250 kg of iron and tons of bags.
(2) Net weight to 50 kg of plastic Woven Bags.
(3) Demand side, if it has special requirements, the two sides can be resolved through consultation.
Vanadium Pentoxide Flake Usage:
Vanadium Pentoxide V2O5 Flake is mainly used for the metallurgical industry as an element of vanadium alloys agents and additives can just raise the strength, wear and corrosion resistance, the crystallization of refined steel and components, improving the applicability of steel and the economy. Can also be used in the manufacture of series production of vanadium alloys and other raw materials.
Vanadium is widely used natural powdery chemical, ceramics, printing and dyeing, sulphuric acid production in the industrial sector; accelerate chemical reactions, catalytic, and other fissile role and processes.