Vanadium Pentoxide
• Packaging detail: 250kg, 4 drums on a pallet or 1 mt big bag
• Delivery detail: promptly...
• CAS No.: 1314-62-1
• MF: V2O5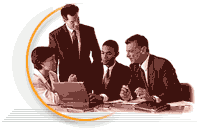 Vanadium Pentoxide
Vanadium pentoxide is a yellowish red powder. It forms when cooled from the molten state to form long red needles. It is slightly soluble in water.
Vanadium pentoxide is traditionally obtained in the production of iron. Titaniferous magnetite ore is partially reduced with coal, and then melted. The resulting product includes a slag, containing titanium, and pig iron, containing vanadium pentoxide.
The pig iron is then blown with oxygen, and a new slag rich in vanadium pentoxide is obtained. This can be further processed to obtain forms of the compound in various purities.
Vanadium Pentoxide Synonyms:vanadium oxide, vanadium pentoxide, vanadium pentaoxide dust, VO, V02, V203, V2O5, divanadium pentaoxide, divanadium pentoxide, divanadium pentoxide dust, divanadium pentoxide fume, vanadium oxide (V2O5), vanadium oxide (VO2), vanadium oxide dust, vanadium oxide fume, vanadium oxide V2O5, vanadium pentaoxide fume, vanadio pentossido di, vanadium pentoxyde de, anhydride vanadique, vo, vo2, v2o3, v2o5, cas VO 12035-98-2, cas VO2 12036-21-4, cas V2O3 1314-34-7, cas V2O5 1314-62-1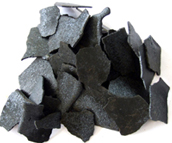 Vanadium Pentoxide V2O5 Flake:
Packaging Detail: 250kg, 4 drums on a pallet or 1 mt big bag
Vanadium pentoxide flake including vanandium pentoxide 98% , vanadium pentoxide 99%

Vanadium Pentoxide V2O5 Powder:
The color is yellow-orange.it is not soluble in anhydrous ethyl alcohol but can dissolve in acids or alkali including V2O5 98%, V2O5 99%, V2O5 99.5%...